Have you ever imagined how your product can break into the big retail stores and reach more fans? Enter Semaphore Premier Licensing. We have experts that can help you navigate through this long and tedious process.
Let's start with the basics – what is product licensing?
We interviewed our "in-house" expert, Scott MacDonald,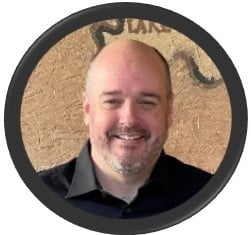 COO of Semaphore Premier Licensing and asked for his opinion, and advice.
Scott: "Product licensing is when a manufacturer obtains the rights from a brand to create products under that brand name and distribute the products to retail stores."
You're probably thinking: "that seems easy enough…I have a brand and I want to find a manufacturer that can make my brand into a product to put into a retail store-so what is next?"
Scott: "The brand (licensor) and the manufacturer (licensee) sign an agreement that allows the licensee to "rent or license" the licensor's brand name for a certain period of time, while the licensor earns royalties on the products sold by the licensees' to retailers."
What???
This is where Semaphore Premier Licensing can help. We have proficiency in the area of product licensing and can direct you through these complex circumstances. We "speak the language" of the manufacturer while we keep your best interests in mind. Semaphore Premier Licensing specializes in bringing all involved parties to the table:
You (the brand)
The manufacturer
The retail store
Scott: "Any product can be licensed-from apparel, to pet supplies, to automotive accessories, to cookware and others. We have also worked with virtual goods that represent physical goods in the metaverse. A virtual shirt purchased for an avatar that has a brand on it can be treated as a physical shirt purchased from a store and is considered to be a licensed product."
So, are you getting excited? Virtual products and physical products can be licensed. Considering your content, what you do and your fan base, there is an opportunity to evaluate if you have a product that can appeal to your fans and beyond. Semaphore Premier Licensing can help, and Scott can assist you along the way.
Scott: "we will create a pitch deck to garner the interest of licensees-remember these guys are the manufacturers that will put your product in the store. The pitch deck will list the types of products you want to make and often suggests what types of retail distribution you want."
This is an important service that is unique to Semaphore Premier Licensing-we will never compromise your brand to advise you to go after the largest dollar amount or the largest contract. We want to have a relationship with you that lasts a long time.
But do not take our word for it-read below what was said about the relationship we helped built for Megan and Claire's:
Megan (the creator): "Growing up, shopping at Claire's was always so fun and joyful, which is why I was excited at the opportunity to collaborate with the brand on a collection that will give a new generation of shoppers the opportunity to have the same, amazing experience with the brand that I did,"
Kristin (Executive from Claire's stores): "Megan shares our brand values, making her the perfect partner as we continue to inspire young people to express themselves and reach new audiences with the launch of ShimmerVille."
Lisa (Semaphore Premier Licensing): "Claire's was the perfect match for massively popular creator, MeganPlays, together we created a partnership that would delight her expanding fan base with fun, colorful products in both the virtual and real world, and Claire's has brought the vision to life like no other"
Scott has a lot more to share with you-but the most important advice he gives to his clients is this: "Do not compromise your brand and your product that you worked so hard to build. Find a partner that shares the same values that you have and that can guide you through this process. Take your time to evaluate opportunities, proposals, and ideas-and the right partner will evaluate everything with you and tell you straight up what the opportunity is-not what you want to hear."
We hope to become your partner.
For more information, please contact Scott McDonald directly here
** Check back for the next blog about product licensing