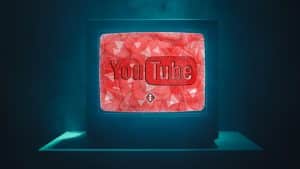 Apr 23, 2005, the video "Me at the Zoo" launched the YouTube platform and changed the world. Since then, YouTube has grown to become the second most popular website on the internet, after Google.
From that first 18 second video, 400 hours of video are uploaded to the YouTube platform every minute. And there doesn't appear to be any sign of slowing. There are currently approximately 2.2 billion YouTube users. It's estimated that by 2025 that number will be over 2.8 billion, a growth rate of 28%.
And if you're a Content Creator or Influencer that's great news.
So, what are the best ways to take advantage of that growth? By leveraging the latest YouTube trends. Here are 7 YouTube trends that if you take advantage of will help your channel grow now.
YouTube Live
During the pandemic video Live Streaming boomed. Since 2019 streaming video is up 27%, exceeding 10 billion hours in 2020 according to YouTube. Consumers are more likely to watch a YouTube Live stream, watching 8 times more live streaming video, than any other type.
YouTube Live video makes your content seem even more authentic and relatable to your audience. And YouTube Live allows you to interact with your audience directly, asking and answering questions, which increases your audience engagement.
How-To Tutorials
The How-To genre has always been a winner on YouTube. But now, thanks to Google, YouTube's parent company, and the recent changes to their algorithm, How-To videos are gaining even more traction. Research shows that How-To videos get more attention than any other YouTube category (Think With Google). It also shows that 67% of Millennials strongly believe they can find How-To videos on virtually anything subject.
When you use Google search to get information on how something works, Google now gives you two results: one text result, one video result. Because video is more show than tell, more consumers are gravitating to video results than text results. Applying makeup, cooking, installing new software; How-To videos can teach consumers how to do virtually anything.
Viewer-Decided Content
Before they create that next piece of content, creators are now asking their followers what they want to see. And why not?
Going right to the audience is a great way to increase engagement. Creators are using polls, comments, or YouTube Live video chat to cultivate audience connections and then use audience feedback to create content guaranteeing more engagement.
Over the last year, the Viewer-Decided video garnered more than 100 million views on YouTube.
Morning & Night Routine Video
Everyone has a routine. And people really want to know what the routine of their favorite YouTuber is. In fact, statistics show that the watch time of night routine videos has increased by 80%, and morning routine videos have grown 3 times.
Applying makeup, getting ready for bed, unwinding after a tedious day, or doing any other morning or night ritual is a great way to engage with viewers. Routine videos are also great vehicles for product placement. These videos help viewers choose skincare products, cosmetic options, and other consumer items. 60% of online shoppers say routine videos inspire them to make purchase.
360-Degree Videos
Alright tech heads, this one's for you. People are fascinated by 360-degree video. And it's a game changer for how brands present products to consumers. That's a win-win!
With 360-Degree video, consumers can change views, angles, play with the video to inspect a product from every angle. Viewers have the freedom to move and interact with the video in a way they never could before. Viewers ultimately feel they have control over what they see.
And the best thing for you about 360-degree video, is that according to the latest research, viewer engagement is soaring.
Docuseries
In the same way viewers love series on Netflix, viewers love YouTube docuseries. Docuseries means a series of related, documentary-style videos released in short segments. Docuseries are hugely popular.
Docuseries also produce anticipation from audiences. The episodic nature of docuseries means that when viewers watch one segment, they are constantly on the lookout for the next one.
Gamers Rule
With the advent of a global lockdown, faster internet speeds, faster gaming PC's and gaming consoles, the world of online gaming exploded. Both Microsoft and Sony recently published record growth figures. The console sector alone made over $45 billion in 2020.
Into the mix came Youtubers who are also gamers. In the first half of the 2021, YouTube reported over 800 billion gaming-related views, 90 million hours of live streaming, and over 250 million uploads. 64% of the U.S. population 13+, according to Nielsen, play video games daily. And that popularity is reflected on YouTube. Worldwide, two of the top five most subscribed YouTube channels are gaming related.
And Gamers create more than just videos, they create communities. Online communities break down barriers between gamers and allow them to celebrate the characters and worlds they love. According to Ipsos, 56% of YouTube Gamers say YouTube is where they connect with their gaming community. And YouTube is expecting gaming channels and gaming communities to become even more popular in the coming years.
Conclusion
Trends will continue to change. YouTube shorts, introduced in 2021, are growing in popularity. But will the trend last? Only time will tell.
The trends above have been, and hopefully for you, will continue to be successful for content creators looking to grow their channels. But ultimately, as a creator, you need to do what feels right for you. Because to be truly successful you really need to only follow one trend: Be Authentic. If you can be that you will be successful.