We Help Businesses Thrive
Comprehensive support through our family of financial services can save you substantial time and money, while protecting the health and viability of your business. Our customized approach, managed by a professional team of experts, allows you to implement the support that is specific to your needs. You'll be able to focus your time on developing your business now and as you grow.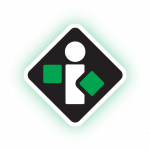 You'll find everything you need to optimize your business including incorporation and compliance, bookkeeping, accounting and financial statements, payroll and quarterly filings, tax planning and preparation, and personal and commercial insurance.
Semaphore is one of the best CPA firms in Irvine. California. We serve businesses from local to nationwide. Our team of experts can customize tax strategies that are designed to maximize your financial health. From personal to business taxes, we've got you covered. 
Have You Ever Wondered What Questions To Ask An Accountant Before Partnering?