Strategic Relationships That Get Results
Gain new and elevated exposure by fostering direct and meaningful relationships with customers via platforms including YouTube, Instagram, Facebook, Twitter and TikTok. We specialize in developing strategic collaborations between brands and the most creative, engaged and influential new-media creators in the world.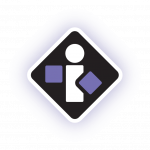 Our deep relationships enable us to serve the collective needs of both talent and brands. This expertise includes knowing which brands are most compatible with our talent pool and how well they will work together. We facilitate the relationship every step of the way, from negotiation and contracts to campaign development and implementation.